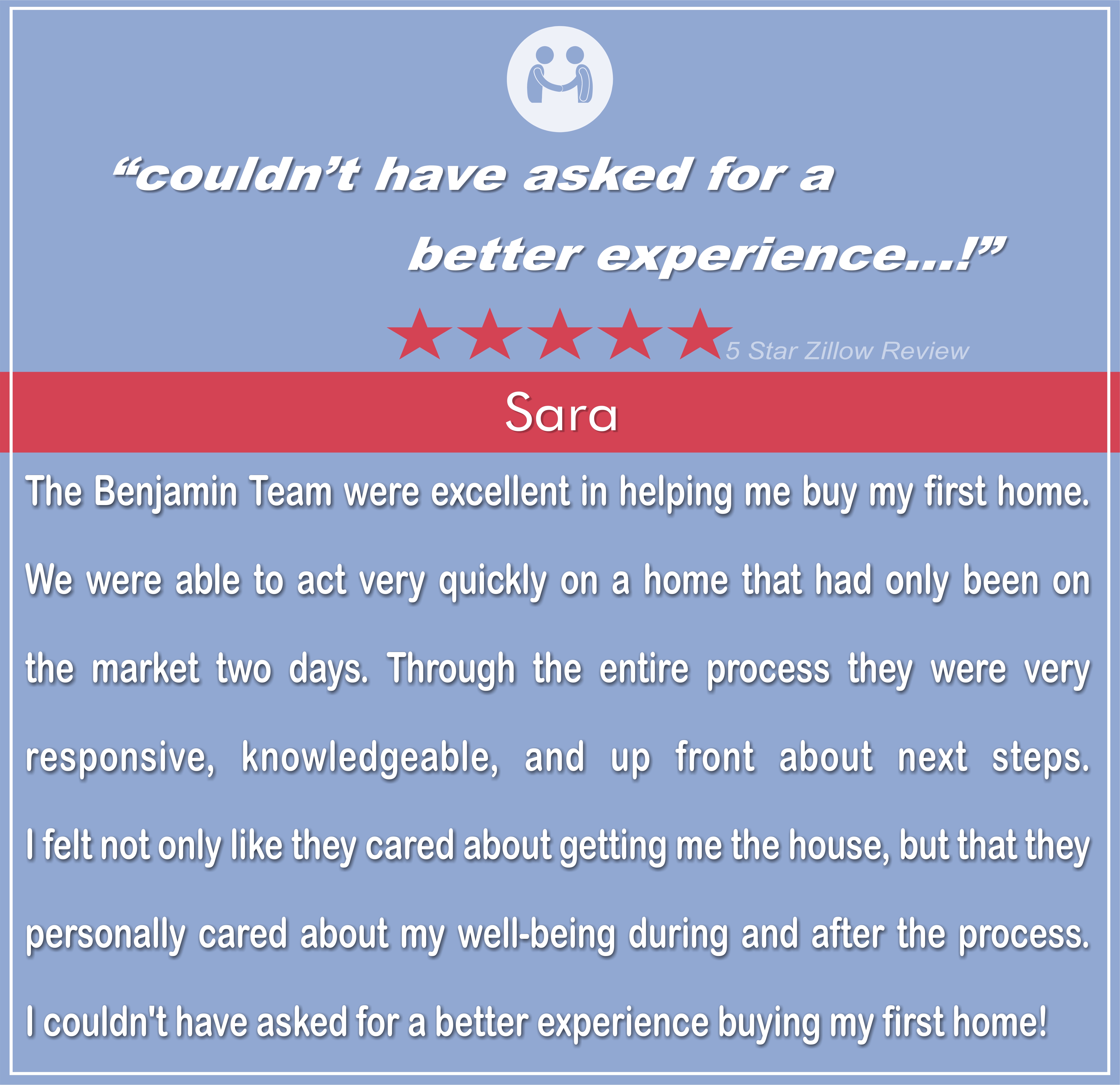 The Benjamin Team (Bob, RC, and Ellen) were excellent in helping me buy my first home.

We were able to act very quickly on a home that had only been on the market two days. Through the entire process they were very responsive, knowledgeable, and up front about next steps.

I felt not only like they cared about getting me the house, but that they personally cared about my well-being during and after the process.

I couldn't have asked for a better experience buying my first home!
— Sara T, buyer