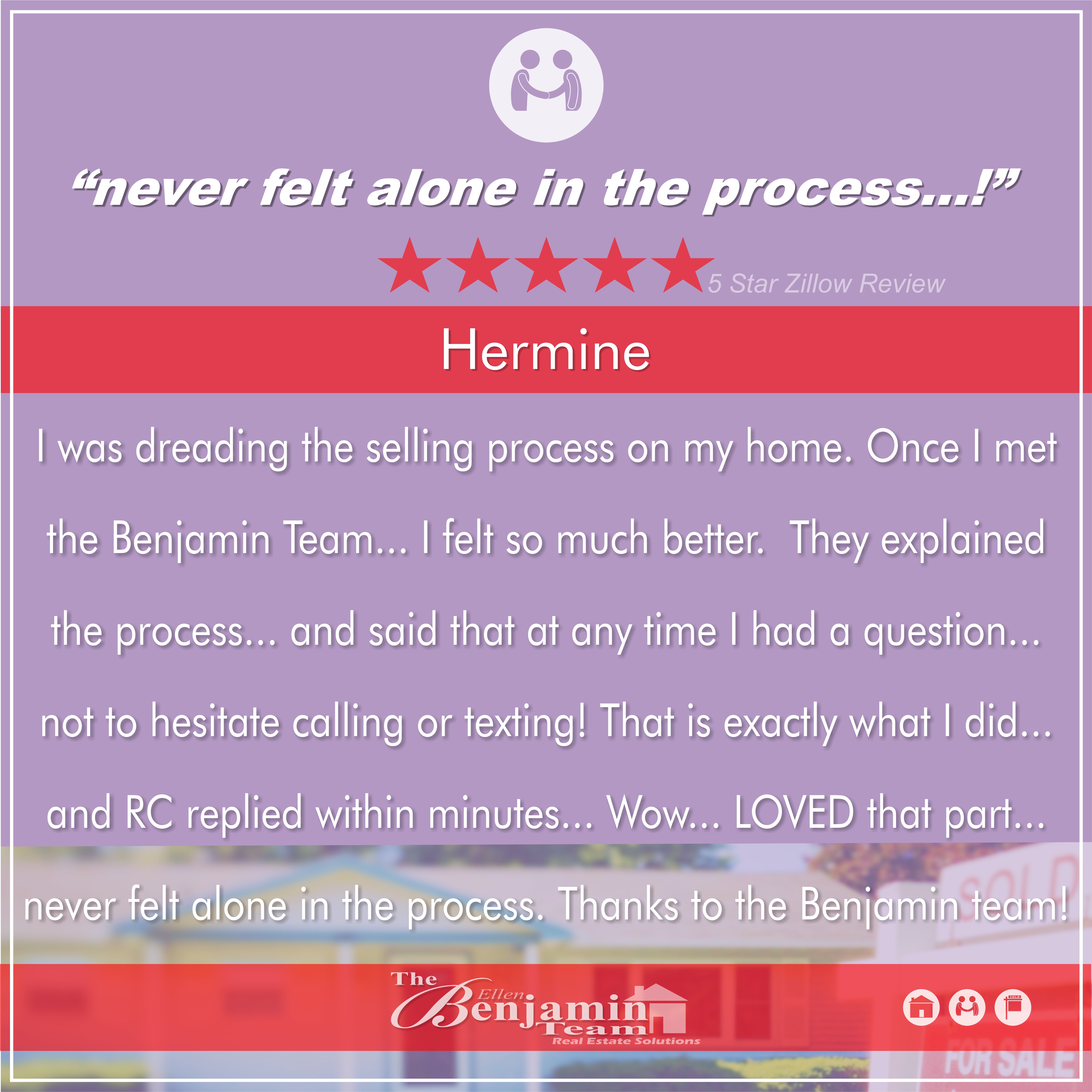 I was dreading the selling process on my home. Once I met with the Benjamin Team….I felt so much better.

They explained the process….gave me a booklet of every piece of paper that would cross my desk and said that at any time I had a question….not to hesitate calling or texting! That is exactly what I did….and RC replied within minutes….an hour at most for one of them as I had sent it at night.

Wow….LOVED that part…never felt alone in the process. Sold my house in 3 days…Thanks to the Benjamin team!
— Hermine, Seller