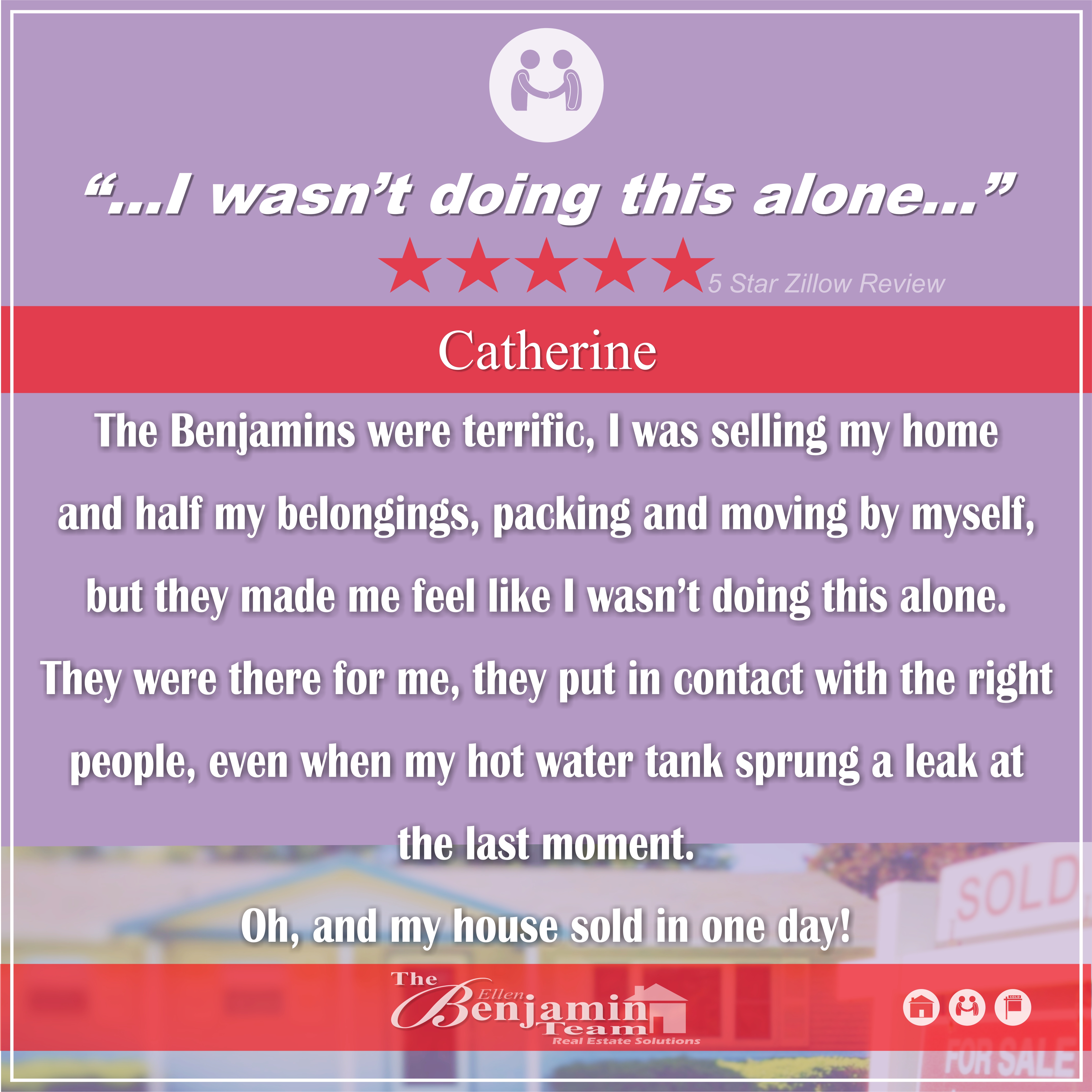 The Benjamins were terrific, I was selling my home
and half my belongings, packing and moving by myself,
but they made me feel like I wasn't doing this alone.
They were there for me, they put in contact with the right
people, even when my hot water tank sprung a leak at
the last moment.
Oh, and my house sold in one day!


— Catherine, Seller